Contact
We have a wealth of experience to help you plan your winter or summer holiday in Slovenia.
The next step is easy – contact us with your ideas, we'll quickly get back to you with our suggestions and prices.
We've organised many different holidays over the years:families, schools, sport's associations, photographic
We look forward to hearing from you
Email us on: [email protected]
Tel: +386 31 513 645
Fax: +386 45 94 91 50
We'll get back you the same day or at least within 24 hours with an initial email from ourselves and the team, as soon as we've got all the details we need we'll put everything together for you and some extra suggestions.
Skype
Why not Skype us through (messages only)
We'll add you as a contact, have a chat and then get back to you with our ideas and suggestions, it's free, quick and easy.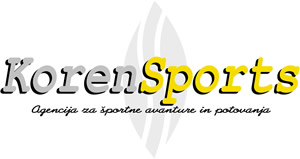 Koren Sports is a fully licensed and registered company
Humanfish Holidays / Slovenia Skiing
Koren Sports Group d.o.o
Pot na Bistrisko Planino 10
Trzic 4290
Slovenia
VAT number: SI23869399
Account name: Koren Sports d.o.o.
Bank: A BANKA d.d.
Account Number: 05100-8010002341
IBAN: SI 5605100-8010002341
SWIFT: ABANSI2XC